It never used to be...
...but Wednesday is turning out to be my favorite day of the week. According to Mickey Mouse, Wednesday is "anything can happen day." And Wednesdays have been holding up to this let me tell you.
Par for the course on anything can happen day is to head to the Bricktop and listen to my man Chuckles spin house. On this particular night there would be some added bonuses. Not only would Chuckles be spinning but Tres would be performing as well, tagging the whole night. This is always a treat to say the least since Tres and Chuckles pretty much represent the best Deep House music you will hear in Nebraska. Both have unique takes on house music but both bring out the best in each other which adds up to a great aural journey!
For those of you who may not know know, I am a BIG fan of the UFC and Pride fighting organizations. I never miss an event on PPV if I can help it. Well some nasty, devilish rumors turned out to be true as Chuck Liddell who is quite possibly the baddest mofo I have ever seen at light heavyweight was in Lincoln, NE to support the UFC but also a newly acquired pub in downtown just a few doors down from the Bricktop. I simply couldn't pass this opportunity up to meet the man!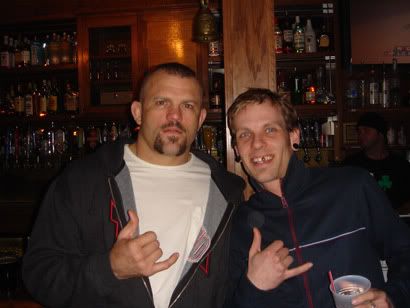 Here my friend Jeremiah takes a moment to share a hang ten with the man! Chuck is a hell of a nice guy which was evident from first to last handshake.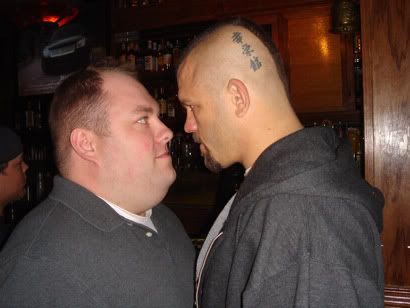 Opting for something a little more hard core for my photo with the Iceman, I figured a stare down was in order. That's just how I roll! Talk about two larger than life fellas, eh? I wish I was 6'1" just once. LOL Chuck is nothing like his ring persona would lead most to believe. He's a really nice guy.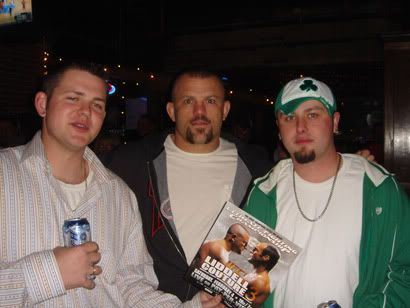 My buddy Adam too, here with younger brother, share a moment with Chuck. I can't wait for Chuck's next fight. But in the meantime, these photos, autograph and brief convo with the man will tide me over! LOL

One of the striking things I noticed before leaving leaving the pub was that Chuck was lacking the usual entourage that most celebs sport especially during photo ops. But then again, if the natives of Lincoln were to become rowdy with the Iceman, would an entourage really be necessary? I think not which is why I usually sans the entourage as well. Ha ha!
Heading back to Bricktop, Tres and Chuckles were just beginning to warm up and throw down their first records. The ambient lighting is really unique in Bricktop and I was glad I took this shot of the bar before the lights get shut down for the DJs.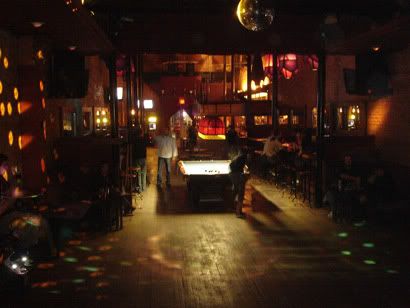 The colors came out really well in this shot. I chose to shut the flash off and rest my camera on the window sill in the DJ booth. Worked quite well. In the back ground you can see my buddies Cleveland and Raj shooting a game of pool.

Quickly, once the music started bumpin', I found myself both literally and figuratively intoxicated! Tres and Chuckles were spinning great tunes and Redbull/pomegranite Vodkas are great drinks. Some time in the booth was necessary to capture some of the vibe from the night, which was massively chill and groovy.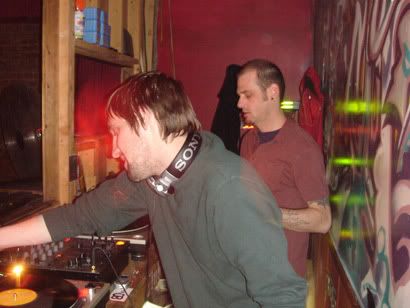 Chuckles changing his pitch up ready to smack some bitches up, proper like!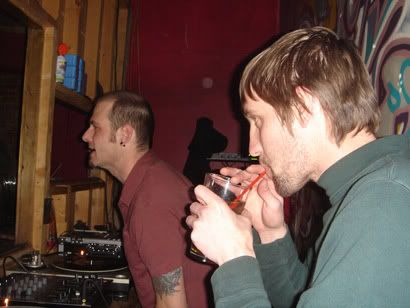 "Get off your asses and dance, you twats!" Tres can be a truly crass cunt, but when he's not paying attention the nice guy comes out which makes him an utter pisser! Plus the guy can spin hands down.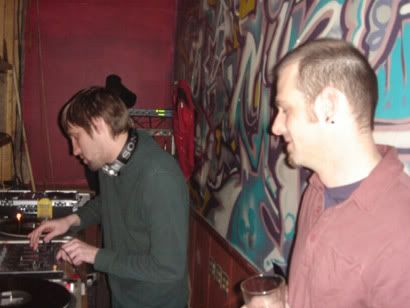 Chuckles blending some smooth groove. Tres at the ready to drop some grimey funk!



I succeeded at getting Tres pretty drunk but not too drunk to make him trainwreck! Here we share a moment on the floor.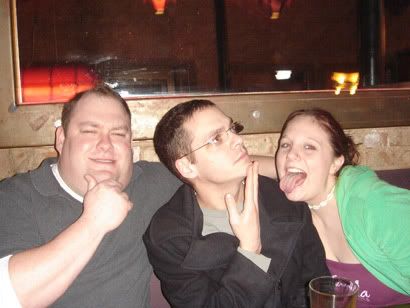 Here I take a break from shooting pool and shaking my arse to chill with my man Russ (DJ Risky) and Kes. And by the way, I am feeling no pain at this point! LOL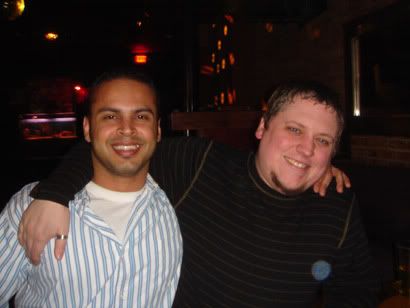 Raj and Cleveland try to keep their composure for this pic but simply cannot...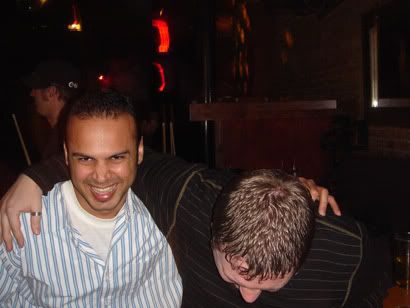 Raj does some of the best Rick James from the Chappelle Show I have ever heard, plus with his accent it is purely insane! I do a great impression of Raj's impression of Rick James and in turn the audience cannot contain themselves! LOL

SYS