Gary Fisher PHD
During my brief holiday hiatus my new rig came in and I am pretty excited about it. The PHD is mostly designed for dirt jumping but my main use will be aggressive street riding around town. The bike feels weighty and totally bomb proof and it will surely absorb the abuse that my riding style and body type will dish out. I took it out for an initial test run to try and get used to the steering and the balance of the bike. This will take a few more weeks before I am ready to start launching off drops and down stairs at speed.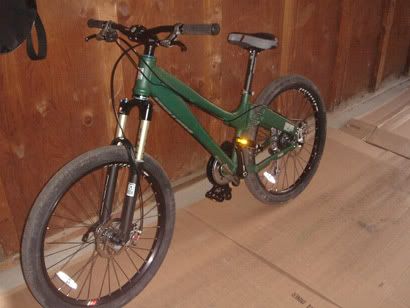 The long top tube length and low stand over height are really cool and give me a lot of room in the cockpit. The Rockshox PIKE fork sports U-Turn where I can simply dial in anywhere from 90mm to 120mm of travel.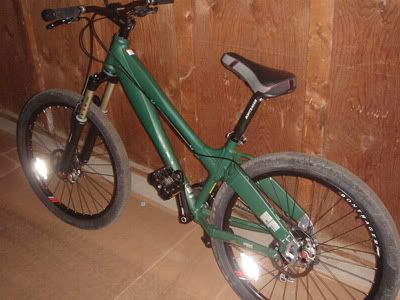 As far as the initial feel of the bike it resembles something similar to a BMX ride. I may have to swap out the seatpost for a set-back kind so I can have slightly more weight over the rear wheel. To stretch out a bit would be cool as well as having additional clearance when landing.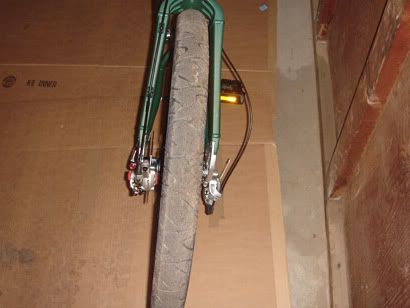 Both rear dropouts are replaceable and the front wheel has a 20mm thru axle - the bike is definitely solid. I like how the chainstay opposite the deraileur has a stainless steel bashguard. No sense making the frame come in direct contact of anything.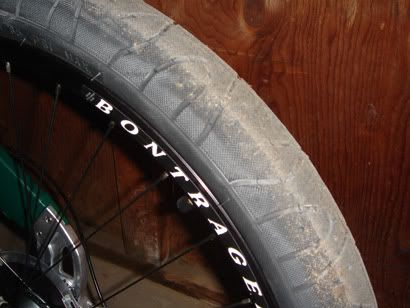 I swapped these meats in for the stock tires. They are Maxxis Hookworms and I like them because there is no sidewall to these tires. The contact surface nearly covers the entire exposed tire (what is not covered by the rim). Taking a few turns sharper than normal made me realize these tires are gonna be sick on street.

Now if only the weather would warm up a bit so I can get some riding time it! :)
SYS