"See dreams the size of which you've never known before..." - Crazy, Seal
So I hung out at Bricktop's last night. No, not this ornery cunt: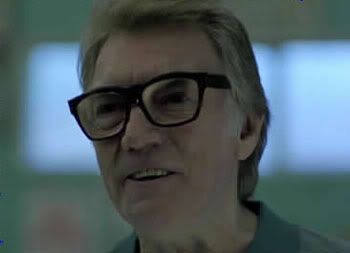 but
this
Bricktop
.
Bricktop back in the day was known as "1427" a high brow club/bar, the place I remembered when visiting Lincoln in the '90s. Today, however, Bricktop is probably THE place in Lincoln to hear quality music every night of the week as resident DJs spin all sorts of styles from Hip Hop (no shit mind you), downtempo, electro, trance and deep house. The dress is casual and the atmosphere is much more laid back and friendly. Needless to say, I think it is safe to say I have found my new "haunt" in downtown Lincoln!
Tuesdays is Hip Hop night so last night was filled with very infectious familiar beats from the
not so
distant past. AT this moment I forget the DJs name but he played a pretty good set which included Jurassic Park, Pharcyde, NWA, Beasties mostly west coast, which makes sense for this area. To be honest, I have not had an itch to spin in years but last night I was feenin' something major!
You know they have break dancers in Lincoln?? This was news to me too, and luckily I had my Moto RAZR handy to snag a couple of shots (should have had my T7 though, as the picture quality of the Moto's camera is a little sketchy).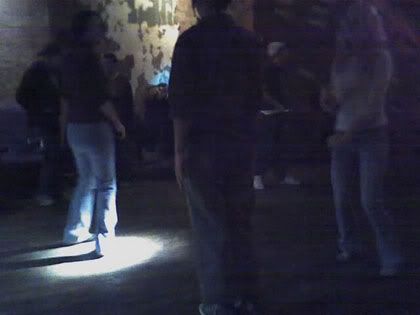 Even the shorties worked the floor.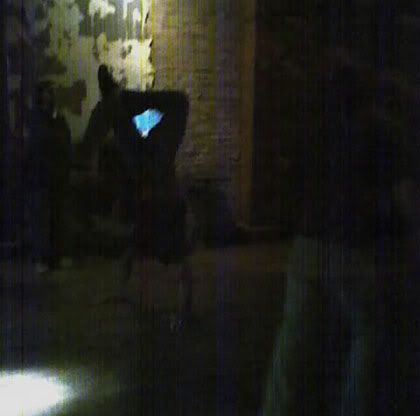 At least the dudes didn't look like some wanna-bes out of an Allure video spinnin' on their lips.
You know the dude who knows the dude who's roomates with these two dudes well the taller dude...
Networking has been going pretty well as I learn about the local scenes, pubs and people "in the know" here in this conservative town. I met a few cool cats through my passion for music that I see budding into something really cool. I know something really cool is gonna happen because I've never had the desire to be this close to the
turntables in a long time. Boy did it feel good again!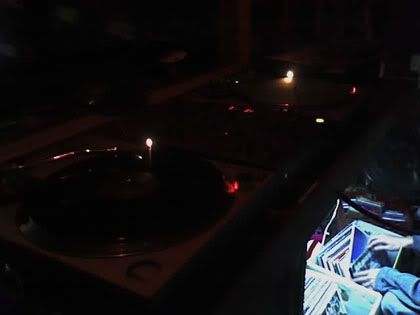 Aren't they so pretty you just wanna put your hands all over them? Under normal circumstances I'd be referring to birds. ;)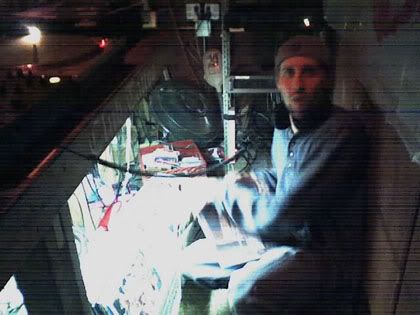 Hell, I must have chatterboxed with this cat for like four hours over drinks, pizza and infectious grooves. This guy is way cool!
Before I end I have to send a cool shout to Tres for referring me to Bricktop's stellar vibe. Another shout goes to Reynolds the bartender for introducing me around to some of the peops last night and for sharing some pretty decent pizza (probably the best I've had so far).
SYS