Creativity, just a dash...
So I went through another stage of opening up boxes and "placing" things in their new resting spot around the crib. Of course, I made a mess that will eventually get tidy'd up. But then it ocurred to me that among my present set of furniture a few things are missing or rather
needed
to round out the look of the place. So I made the first effort to rectify this with the decorating of my entry way. I took a few shots with and without flash to get an idea of what it will look like.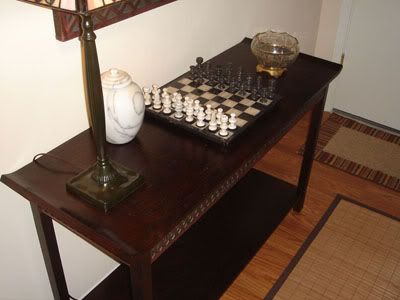 I bought this table and mirror combo at Pier 1 for a steal, plus they threw me a 10% off coupon when I stepped in the door (sweet). I needed something to serve as a first focal point as well as where I could place keys, wallet, etc. when I first get in.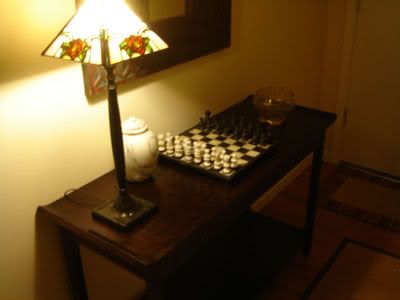 Here's the same shot but sans flash so I could see the light from the Tiffany lamp I purchased at Lincoln Lighting. The lamp originally was more than the mirror and table but I snagged it on sale too. The other items I already owned.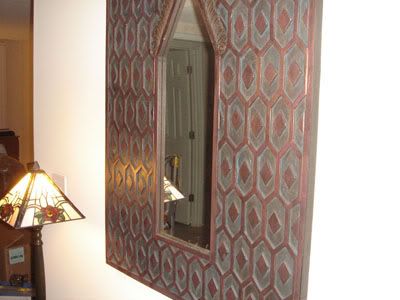 This is an opposite side shot including the matching mirror.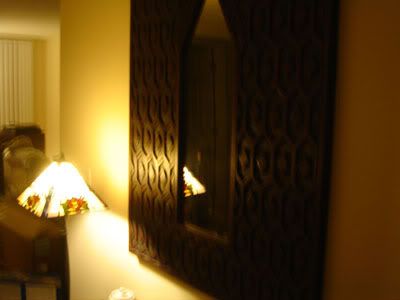 Again, same shot sans flash.

Now the next thing is the wall I was standing against which right now is bare. But that can wait for another idea to surface! LOL

SYS