Season Premier
Today Monkey and I went to Cathedral Pines to kick our asses and break ourselves into the spring single track season. The weather was a bit windy but the sun was shining strong making conditions on the trails very good. After the recent thunderstorms (making up for 21 days straight without rain) we had the trails were a bit muddy, almost like riding through honey. But overall it was a pretty hype time! Feeling a bit euphoric Monkey and I decided to take a few pics...


...to show off our trail-beaten bodies and rigs. Cool shit!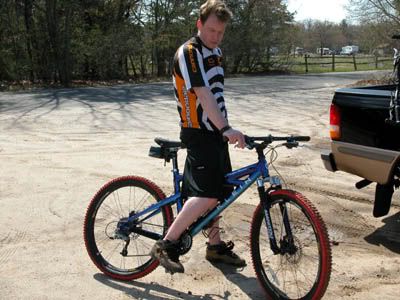 Monkey was his Adapt Race. He runs clipless pedals. Gotta love the addition of the red tires. That jersey is kickin' too. He's so money!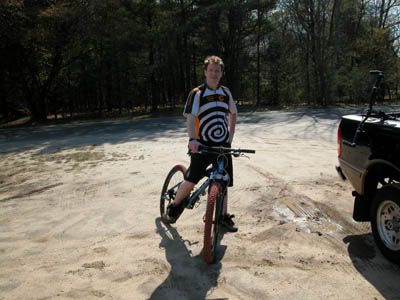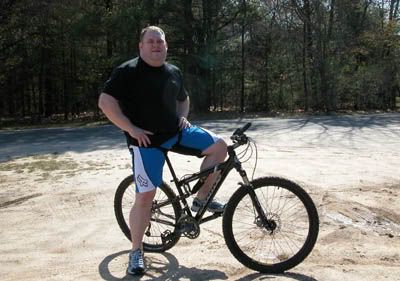 Me and my Dakar Comp. I run loose footy. God, I love the geometry of this rig. It allows me to hit some pretty sweet air at speed despite my size. Even for a freeride rig it performs well on single track. I'm so money! :)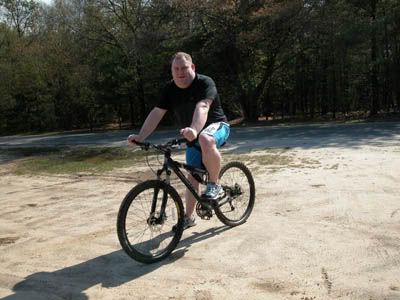 SYS